In 2015 Robert Irving, marine environmental consultant with Sea-Scope, had been asked by Ed and Julie Christian to take an Exmoor Flag with him to Pitcairn Island in the South Pacific (nearly 9,000 miles away) and present it to the islanders, many of whom bear the surname Christian, being descendants of the infamous Fletcher Christian of 'Mutiny on the Bounty' fame. Robert presented the Exmoor Flag as a gift to the Mayor of Pitcairn Shawn Christian at the start of a public presentation Robert and his colleague Prof Terry Dawson of Dundee University were giving to the island's small community.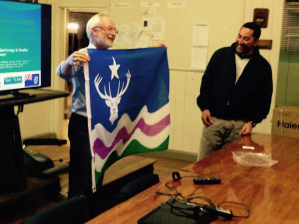 Robert in turn was presented with a Pitcairn flag by the Mayor and asked to take it back to his friends on Exmoor, which was very warmly received by the Christian family back here in the UK. The Exmoor and Pitcairn flags proudly fly side by side in this union from across the globe.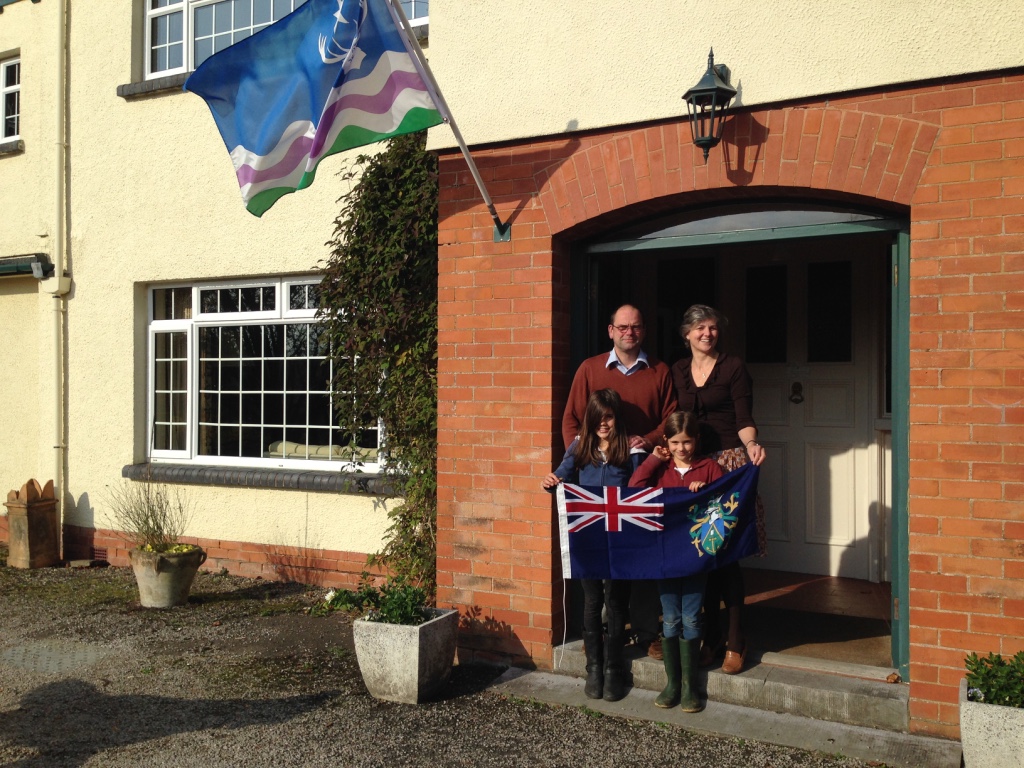 The flag of the Pitcairn Islands was adopted in April 1984. The coat of arms of the Pitcairn Islands features a shield depicting the anchor and Bible from HMS Bounty. This represents the ancestral history of the islanders, most of whom are descended from the sailors who mutinied on the Bounty in 1789. The design of the shield is green and blue representing the island rising from the ocean. The helmet and crest are a flowering slip of miro and a Pitcairn Island wheelbarrow.