As the Exmoor Flag is not copyrighted its image is free to be adapted to creatively fulfil a concept's requirements. Below are some examples of innovative uses of the flag and we very much welcome the opportunity to see your projects.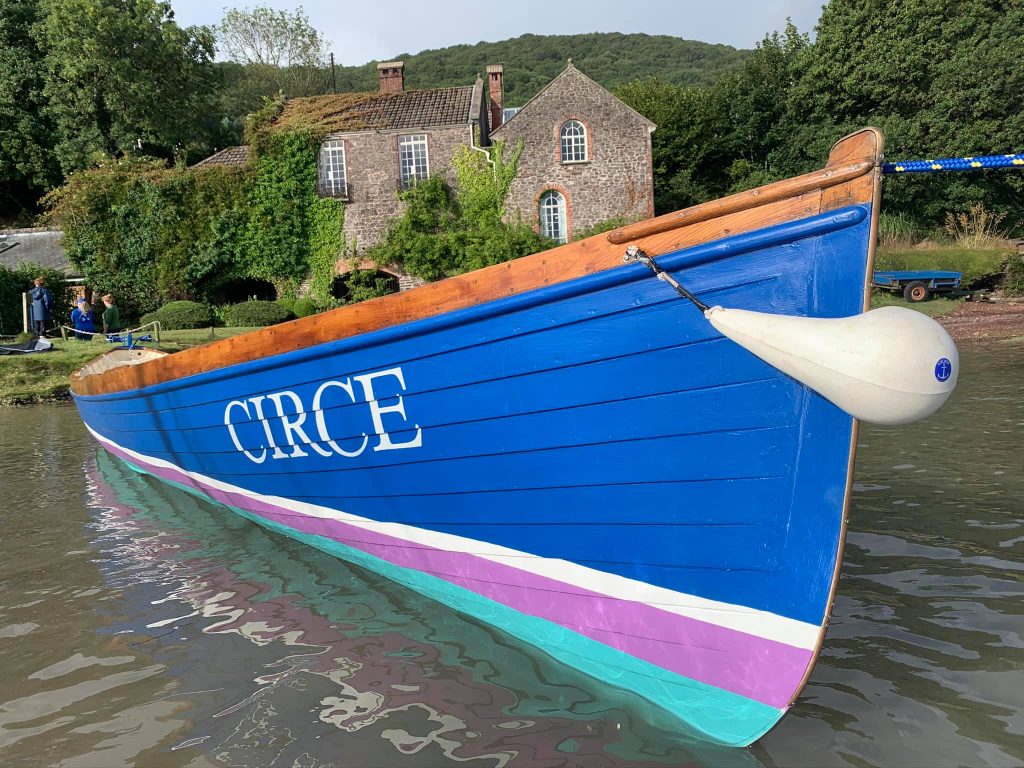 Porlock Weir Gig Club rebranded their insignia using the Exmoor Flag colour palette.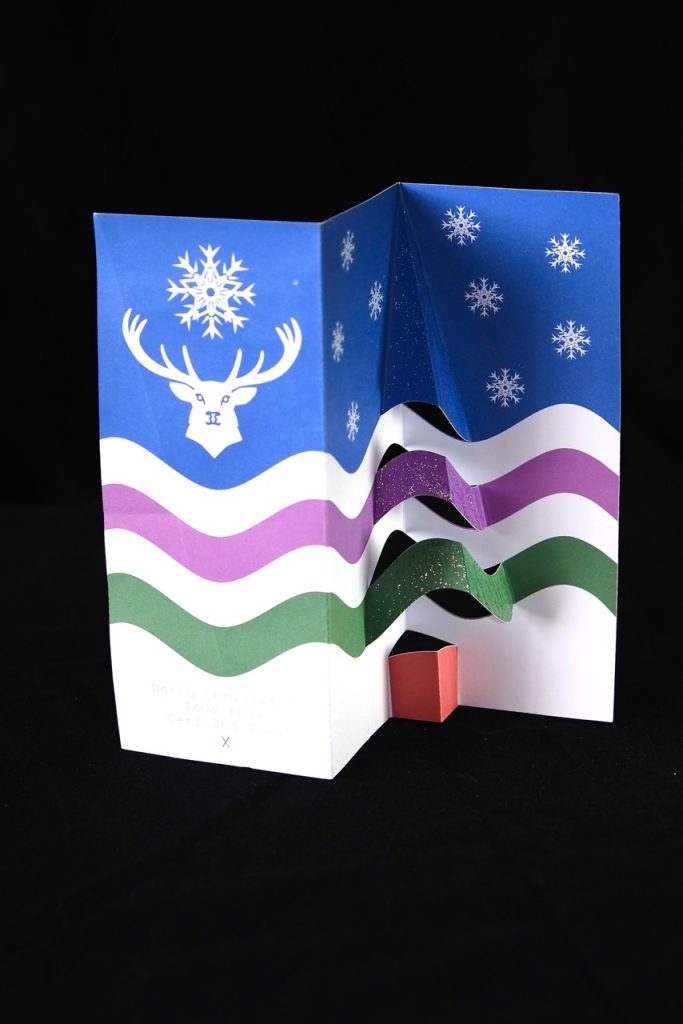 Christmas card designed by Tony Keene inspired by the Exmoor Flag, replacing the star with a snowflake.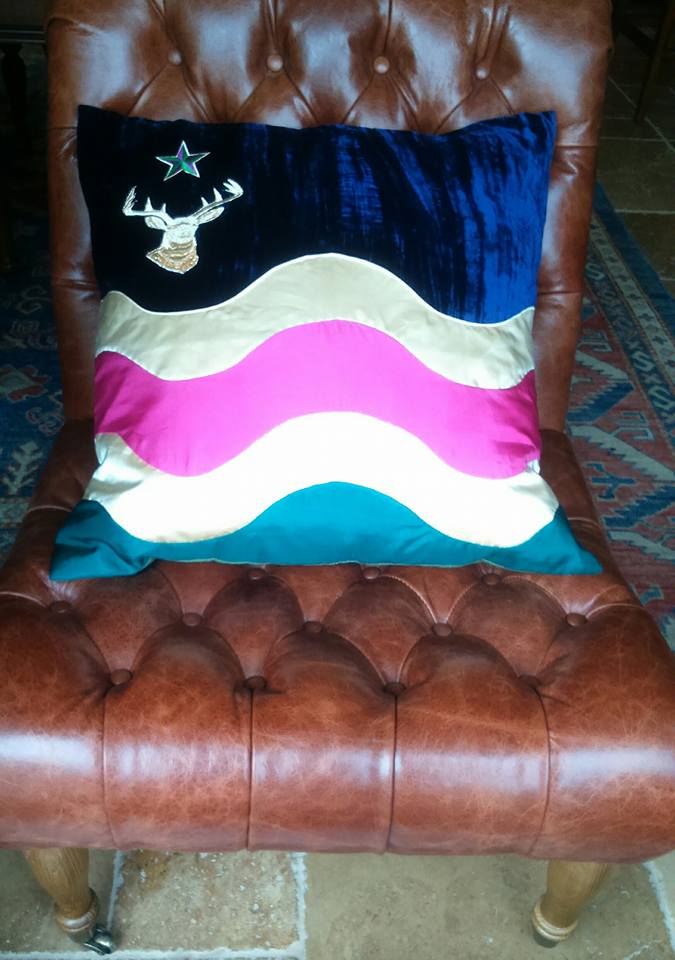 Beautiful cushion designed and sewn by Karen Jarmarkier.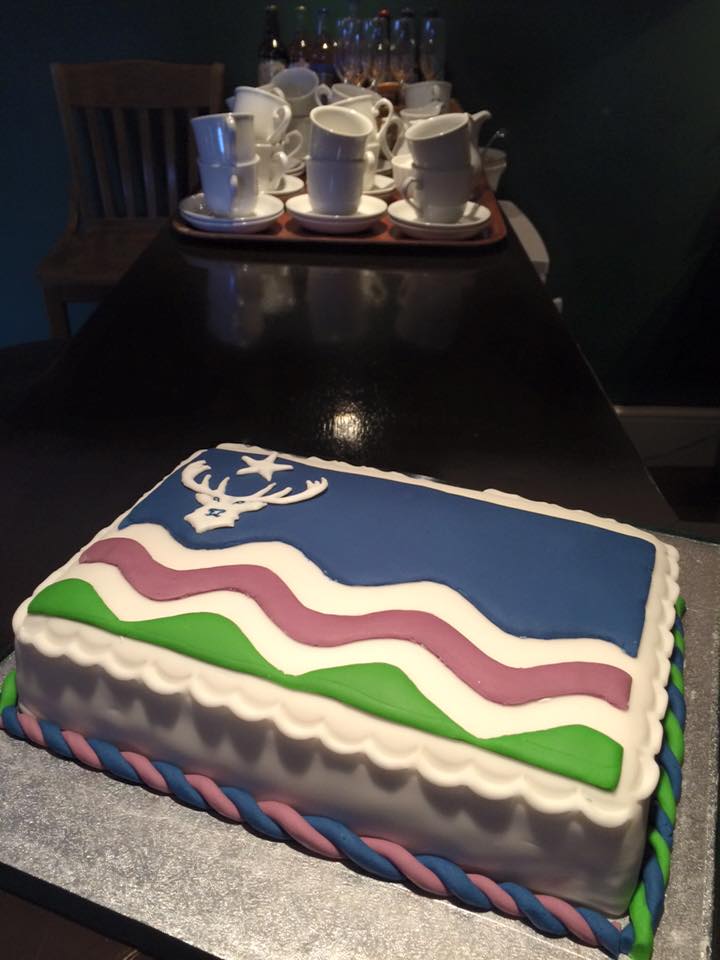 Wonderful cake celebrating Exmoor Flag's 1st birthday, created by Christine Nelder of Exclusive Cake Company Dulverton.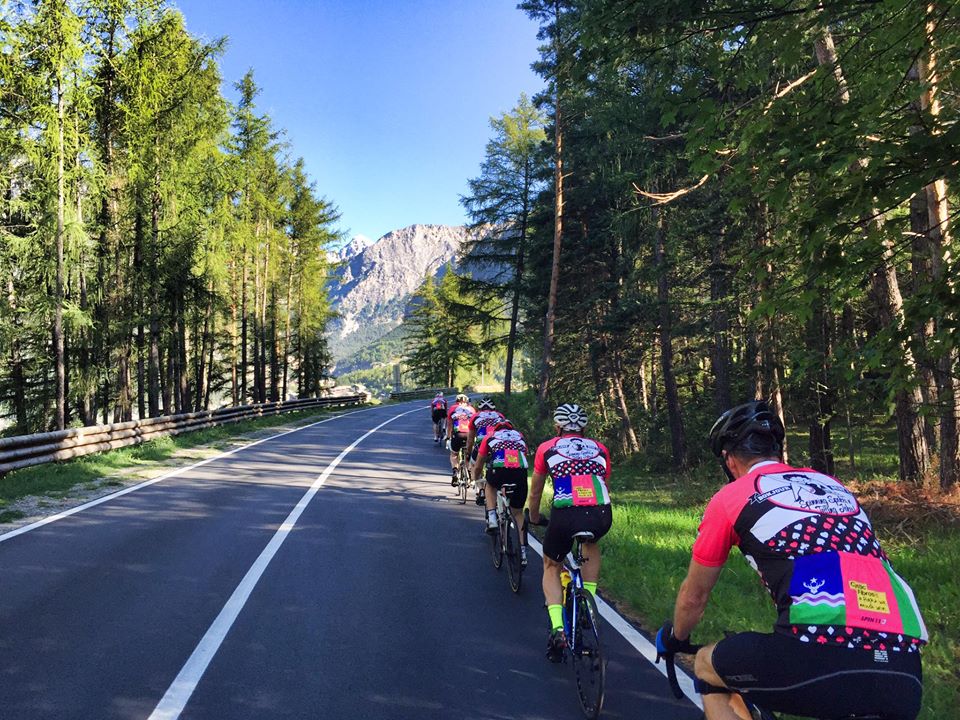 Local cycling team pledged their allegiance to Exmoor with custom designed shirts for their tour of Italy.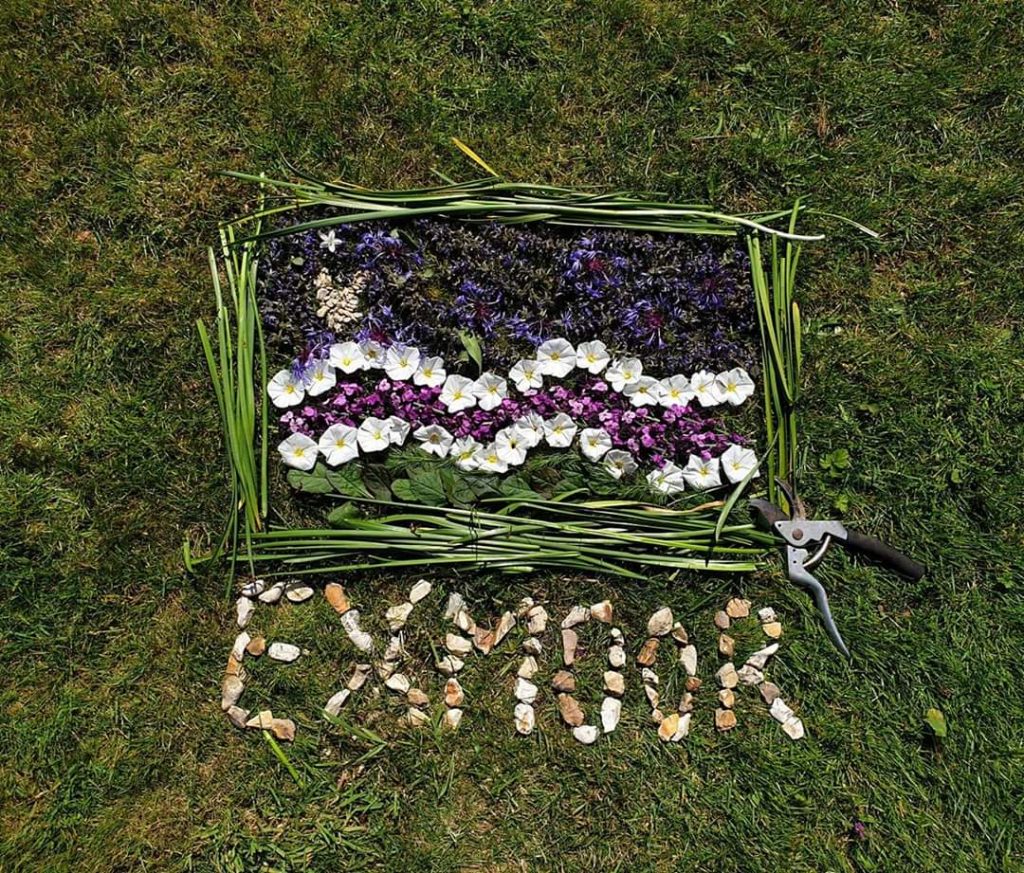 Stunning Exmoor Flag created by Emma @The_ELeete from things in the garden as a lock down challenge.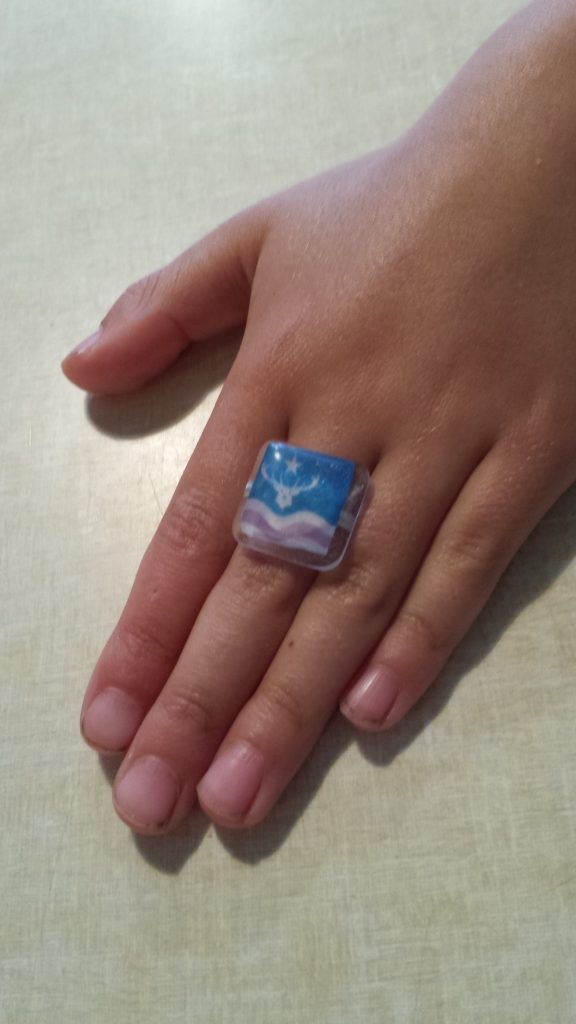 Delightful ring created by Ellie Lyndsay using resin.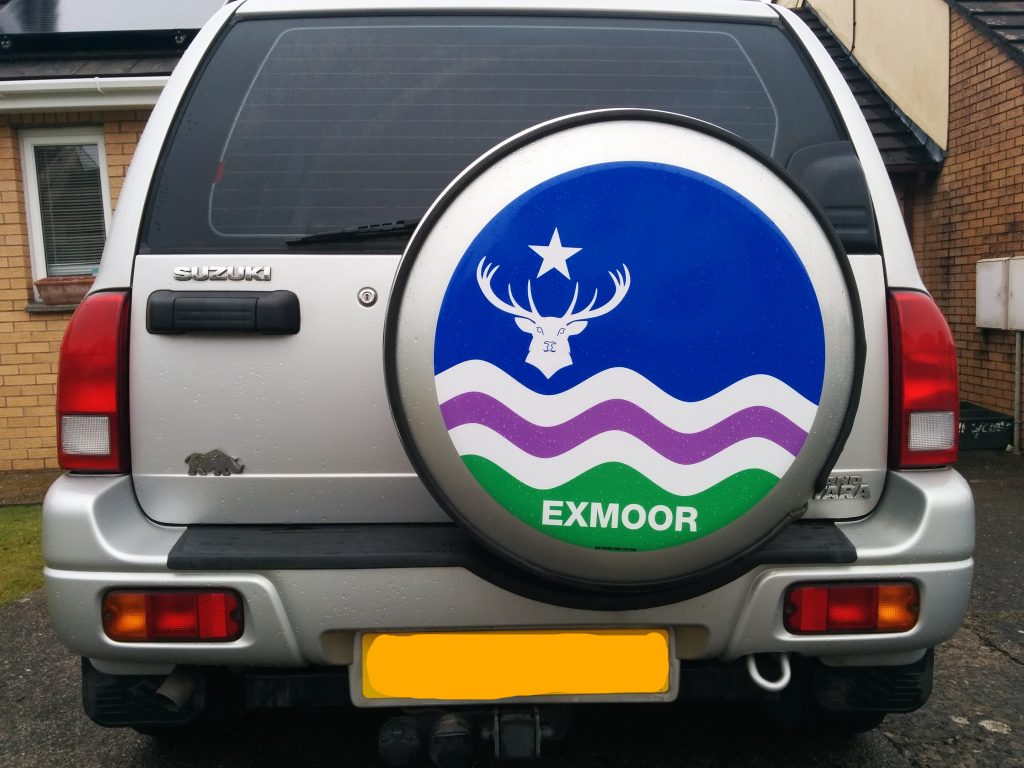 One off spare tyre cover featuring the Exmoor Flag.