The much anticipated Exmoor Flag was unveiled at a unique historic ceremony at the West Somerset Railway Station in Minehead on the 29th October 2014. The new Exmoor Flag rumbled down the track blazoned on a majestic steam locomotive to much fanfare and flag waving.
The winner of the competition to create the official flag for Exmoor was Jenny Stevens. Jenny's rationale explains her thoughts behind her creation "The flag tells a story of Exmoor's varied terrain – sea meets river meets cliff path meets moorland meets forest meets wildlife."
The flag represents and celebrates the greater area of Exmoor, beyond the national park boundaries. It is for everyone who loves living in and visiting this most uniquely beautiful corner of England.
The Exmoor Flag is an official United Kingdom flag registered with The Flag Institute. It is not copyrighted therefore free to use by anyone to express their passion and allegiance to the area. Exmoor Flags and flag gifts and products are available to purchase direct from this website or at selected retails across the region.
For each product purchased Exmoor Flag will make a small donation to the Dorset & Somerset Air Ambulance and Devon Air Ambulance charities.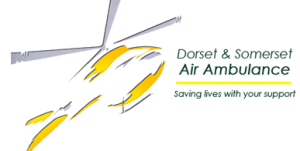 For the latest news and to post images of the Exmoor Flag being flown all across the globe please visit our social media pages.